So it's been a little over two months since I got back from my vacation to one of the most beautiful islands EVER. My best friend is from the the DR, and I was fortunate enough to finally go visit the motherland with her. Let me tell you, there is really no better way to explore a new place than with someone who has been there before. Or in this case, many times before. Shout out to Irina. Ok ok, also Ivana. And Galla. And Alexei, Daniel, Leidy, and Marianna. Real World Punta Cana 2016, what upppp.
    Just how I stood out like "Where's Waldo" during our Japan trip (imagine a sea of slick black hair with a blonde lions mane courtesy of yours truly), this time was no different. I've been told I'm a great person to travel with, but I also could have single handedly defined the word tourist. So for those of you that have recently been or are thinking about visiting this kick-ass place, here's some of the highlights from my trip. In basic white girl vernacular. Sometimes I'm funny.
1. "One of us will definitely get Zika"
Y'all, it's real. And not just in a "people won't stop talking about this shit" real, but in a "wait someone google the symptoms of Zika because I may have it" real.
    2. "Just divide by 45."
So watching me try to figure out how to convert between USD and any other form of currency has got to be the most entertaining thing ever. Apparently you can just divide what you owe in Dominican pesos by 45 to figure out what you owe in USD. Thankful for a best friend that understands math. And for smart phones with calculators. Who knows how much those street vendors went home with after they met me.
3. "So is Drake here this weekend?"
Yup, #DominicanDrake is a thing. The guy literally just happened to be at the same part of the island during the same time we were there. Champagne Papi looking more and more like a bouncer at a Caribbean social club in the Bronx with each visit.
4. "Buckle up and hold on tight. No, but seriously. Is there even a speed limit here?!"
Picture this. I get off the plane, finally exit the Santo Domingo airport after 2 hours spent in customs (the locals like to take advantage of tourist's ignorance and cut them in line.. normally I would be angry, but I was actually impressed at their idgaf attitude lol), and get into a pickup truck with an 18 year old driver who is consuming an alcoholic beverage. Yes, while en route. I'm embarrassed to say that I've never seen any of the The Fast and the Furious movies, but I totally get it now. Honking is equivalent to a friendly "how's it going" head nod in the dominican culture.
5. "I'll have an order of the mangu. Ok, I'll take two orders. You know what, might as well bring me three."
Anyone that knows me knows that I frequently make love to my food, but this was an entirely new sensation for me. This was an obsession. I mean seriously guys, please don't let me order mangu more than twice in one day next time.
Or allow me to publicly proclaim my heart's desires.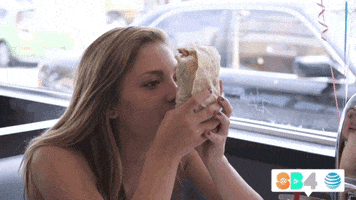 6. "So I guess they don't believe in strict gun laws."
After my wild ride transit from the airport, we decided to stop and get a beverage at a local gas station (insert Presidente emoji). Because, you know, that's what you do in the DR when there's a girl in the backseat screaming for dear life. This was my first encounter with gas station "security" which basically consists of men in uniform holding rifles who of course make me paranoid.  Try not to act weird, Hayley. Try not to act weird. Workin' on it guys.

7. "Presidente for president"
Because alcohol > politics, and beer is pretty great no matter where in the world you're drinking it.
8. "To the left to the left (kiss)"
It's always fun when you go to a place and get to feel classy AF because you're expected to follow the social norm with the hello kiss. Until you're up close and personal with someone and immediately forget which side to go to. It's to the left, people. I was fortunate enough to dodge a few close calls to the lips. I love your family Irina, but not like THAT.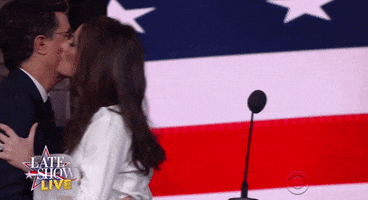 9. "Run? I thought you said Rum"
Allow me to be cliche for a second and brag about how amazing Dominican rum is. No seriously, felt like drinking a cold Sonic slush  on a hot summer day. With booze juice that has the taste of, um, well basically nothing. #brugal
10. "Oh you know, just chillin' at Christopher Columbus' crib."
I don't even know how to describe how crazy of a feeling it was to be standing in something that was built in the late 1400's. But I couldn't figure out if he would have put the pool table on the back porch or in the den. Feel like he was cool.
11. "I guess my hips do lie."
Let me start by saying that I truly do consider myself a good dancer. I know how to get my hips moving. But after trying to learn the merengue and the bachata and miserably failing, I finally accepted the fact that my hips (at this point) can not move like THAT. Some of those guys can make themselves look like swivel chairs.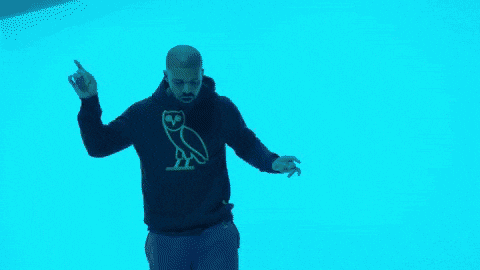 12. "Why is everyone clapping?"
When you fly to the DR from Austin there are usually 2 airports that you connect through. Either Miami or JFK in New York City. The flight out of JFK usually consists of mainly Dominicans with a sprinkle of the obvious "I've got my happy-go-lucky vacation for the next 7 days face on" tourists. Again, yours truly. Well, I guess it's some kind of tradition for them to clap upon landing in Santo Domingo. I mean, full on applause. Cheering.  "Excuse me. Was there something wrong with the plane that I was unaware of? Are we celebrating life right now?"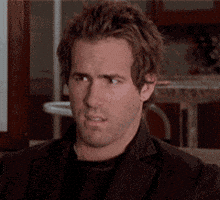 13. "One glass of Sangria is ENOUGH"
This should serve as a public health announcement. I don't know what it is. I don't know how they do it. But just believe me when I say, authentic dominican sangria is STIFF. Not like the "this is basically juice, I love how I can have 4 glasses and be completely fine" sangria that we have here. Just trust me. You really only need one glass.
14. "That's cool that they got a table and bottle service for graduation week. Wait… these are high schoolers?!"
Man do they start 'em young. Set aside the fact that the drinking age is 18. These kids know how to PARTY. I'm talking escorted by a driver, black and white attire, handing out bottles of champs like it's hot potato in the nicest club in Santo Domingo party. What a time to be alive.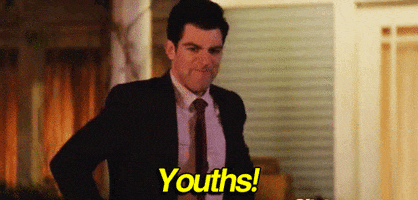 15. "Dinner before 8:30 pm? Hahahha, yeah right."
Your dinner reservations are probably made for 9:30 pm but you'll get there at 10 and start eating 30 minutes later. They love the night life, and think us Americans are crazy for eating our dinner while the suns still out. I knew I wasn't the only one.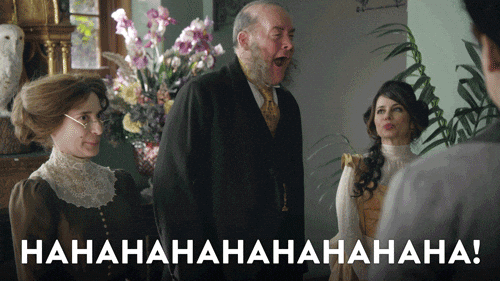 16. "For the American…. that'll be $100 USD. Oh, and you're a citizen? That'll be $1 USD."
On our last day in Punta Cana, Irina was trying to find us a reasonable price on a snorkeling/boat adventure. All I know is that there was a lot of Spanish and after awhile the guy she was talking to started laughing and the conversation was over. I asked what she said and she responded "I told him to stop giving me tourist prices". Somehow we ended up getting on the boat for free? Who knows..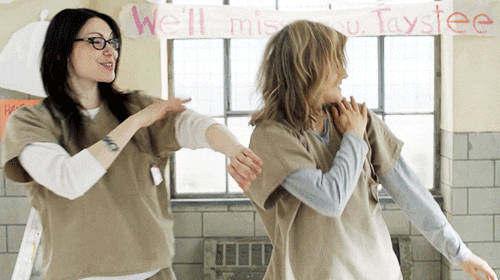 So there you have it. It's always fun reliving all of the little inside jokes you created while on your trip. It's totally fine to act like a tourist. As long as you can laugh about it. Oh, and I got a GoPro for this trip. I think I've found a new hobby. Check out the montage I made highlighting what it's like to have an amazing time in the Dominican Republic!
Cheers! xoxo, H